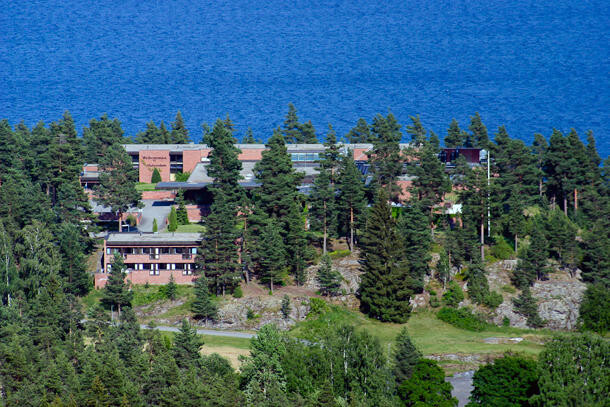 International One Week Deepening Retreat January 2 to January 9, 2022
Course starts
Sunday 02 January 2022, 6:00 pm
Course ends
Sunday 09 January 2022, 2:00 pm
This retreat is for Acem meditators who already have some experience with long meditations and who want to practise meditations of more than six hours.
A deepening retreat offers the possibility to experience the full effect of Acem Meditation. Long hours of silence and process-oriented guidance groups are the main ingredients.
Typical daily programme:
0730 - 0830: Breakfast, exercise
0830 - 1600: Silence for meditation
1600 - 1630: Yoga
1630 - 1700: Pause
1700 - 1900: Process guidance
1900 - 2000: Dinner
2000 - 2130: Seminar
A deepening retreat gives you an opportunity for daily long meditations of at least six hours. The retreat will focus on how to enhance your meditation. Daily guidance groups are scheduled to maximise the results of long meditations. Questions arising from performing long meditations, along with meditative and existential topics will be covered in the evening seminars. There will also be time for walks in the beautiful surrounding areas. Daily sessions of basic Acem Yoga have a refreshing effect and facilitate the practice of long meditations.
Evening talks
Evening seminars explore the psychology of meditation and help you to enhance your meditative practice.
In order to take part in a deepening retreat you need to:
have regular meditation habits
have at least 20 hours of long meditations above the three-hour limit from a weeklong retreat of Acem Meditation
intend to take part in the entire retreat, from beginning to end
The venue
Acem International Retreat Centre at Halvorsbøle is situated outside Oslo in beautiful and peaceful surroundings. Participants will be accommodated in single rooms, most of them with a direct view of the Randsfjord lake.
Lactovegetarian meals
The Halvorsbøle cuisine is based on lactovegetarian food well suited for long meditations.
Other retreats
An International Student's Retreat and an International Summer Retreat takes place each year. See the dates on our calendar.
Course starts
Sunday 02 January 2022, 6:00 pm
Course ends
Sunday 09 January 2022, 2:00 pm
IMPORTANT PRACTICAL INFORMATION
(opens in a new window)
When ordering using the menu and button above, please remember to register the appropriate price alternative before clicking the button. Full-time students get a discount. Early Bird Price is for non-scandinavians only.
An alternative registration and payment method is described on the practical information page.
Cancellation deadline: December 28.
Infection prevention
We follow covid-19 guidelines from Norwegian health authorities. If you have symptoms associated with covid-19, or you are in quarantine, please stay at home.
Course type: Deepening Retreat in Acem Meditation
The course is arranged by Acem International School of Meditation
Course number: V22500
Instructors