M1 - From free mental attitude to meditation process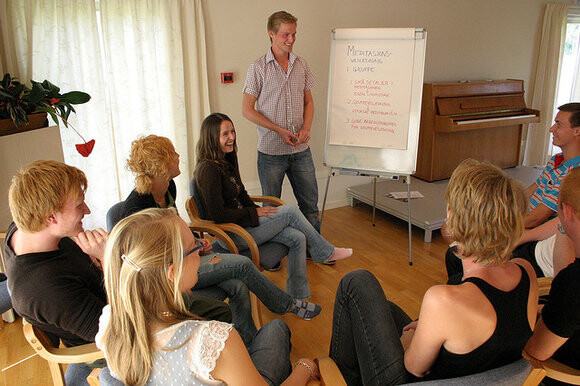 Learning the Acem process:
The M1 follow-up course brings you further.
You improve your meditation technique, which in turn could provide increased relaxation and energy as well as better stress management. M1 will increase your understanding of the meditation process and enhance the effects of meditation.
M1 consists of five sessions:
Acem Meditation in your everyday life
The meditation sound
Long meditation 1.5 hours
Free mental attitude
Mastering the meditation process
The starting point is a booklet with questions for discussion.
Discussing your own experiences helps you become aware of your own way of meditating. It makes it easier to explore the method's potential for relaxation and personal development.
Each meeting lasts about two hours and includes 30-45 minutes of meditation.
The course is led by a qualified course teacher or moderator in Acem Meditation.
M1 is well suited as the first step after the beginner´s course.
Upcoming M1 - From free mental attitude to meditation process