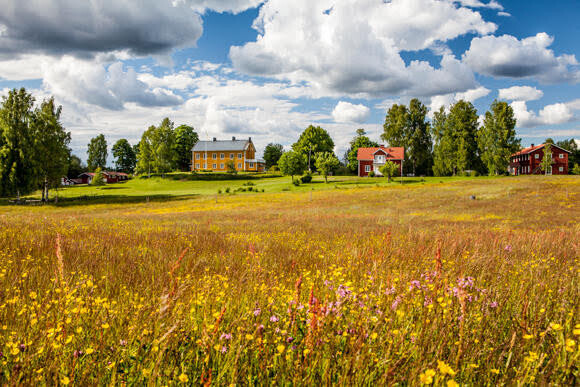 International Intensive Advanced Deepening Retreat, 16 days
Course starts
Friday 22 March 2024, 6:00 pm
Course ends
Sunday 07 April 2024, 3:00 pm
This kind of advanced deepening retreat over 16 very intensive days is for Acem meditators who want to practise round-the-clock meditations and who already have participated in at least two three-week advanced deepening retreats.
Advanced deepening retreats offers the possibility of meditations of more than 24 hours, combined with process-oriented guidance, as well as walk-and-talk and meditative yoga. After each round-the-clock meditation, an evening seminar discusses meditative processes based on the experiences of the participants. This facilitates the cultivation of subtle levels of free mental attitude and a mentalistic repetition of the meditation sound.
The retreat stimulates fundamental processes of inner change aiming at opening the mind for meditative silence. Along with the rest of the programme, round-the-clock meditations seek to loosen the grip that time and body have on us. They help us to let go of our psychological investments and lower selves.
An advanced deepening retreat over 16 days presupposes previous participation in at least two three-week advanced deepening retreats.
Participation from the beginning until the retreat ends is presupposed.
Retreats with round-the-clock meditations are not recommended for people above 75 years of age, who are asked to consider possible health issues before enrolling.
Programme the first day:
From 16:00 Check-in
16:00 – 20:00 Meditation in your room
20:00 Dinner
21:00 Meeting
Programme the last day:
Until 12:00 Silence
12:00 – 13:00 Lunch
13:00 - 14:00 Guidance group
14:00 - 15:00 Meeting
15:00 Departure
Course starts
Friday 22 March 2024, 6:00 pm
Course ends
Sunday 07 April 2024, 3:00 pm
Course fee, including full board and ensuite accommodation in a single room:
Regular fee - NOK 21.130,-.
Full-time student aged 35 years or less - NOK 16.910,-.
Instructors